CHAIN OF GOODNESS is a personal journey of me (Neetu Vyas) along with my husband (Raj Vyas) and twin kids (Raunaq Vyas and Navya Vyas). I worked for United Nations (WHO) in Suriname (South America) for more then a decade. Working with communities where Governments, UN and many International agencies bring social reforms, I noticed a small sect of selfless people called "Volunteers".
Volunteers are the invisible hands, the cogs, which keep the wheels of non profits, governments working. And they only do it, simply for the "Goodness" in their hearts. The idea of "Chain Of Goodness" was to motivate the youth and kids to volunteer or making volunteering as part of their life. Along with academics, family etc., our youth – the future world citizens, have a huge social responsibility .
This website and our efforts are to bring youth and adults closer to any available Canadian and International opportunities. Resources for volunteers and careers in International Development are on this website.
And my personal blog is also on this website, sharing my UN experiences, personal spiritual journey and experiences of listening to other souls (mostly women and kids). All these posts are my true and actual experiences or experiences of the people I have met and known. For privacy and sensitivity reasons, I may have fictionalized their names, location, their identity etc. Some of them won't even know that I was there, listening in silence and feeling their pain. This blog is for unspoken stories waiting to be told.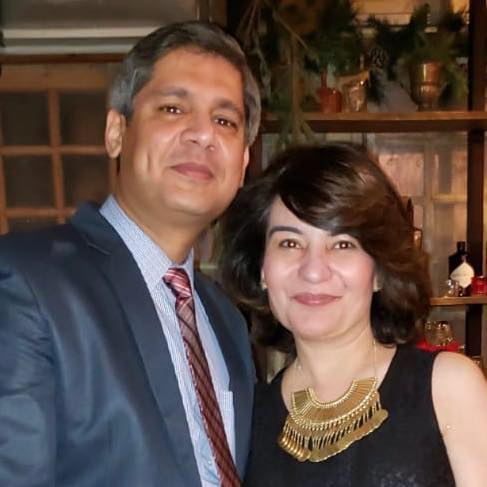 Should you need any guidance or any kind of assistance, me and Raj are always here to help in any way possible. Please get in touch by clicking the button below.
Blessings and love always……………Neetu
I am a Masters of Commerce, born and raised in Delhi. Moved to Suriname in 1999 and then to Oakville (Canada) in 2011. Worked for American Express in India, then UN-WHO-Suriname and currently run a LEGO-Robotics after-school program for kids aged 4-10 yrs. http://www.GM.e2youngengineers.com